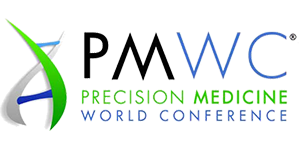 Transfer/Refund
Last Updated: January 29th, 2021 at 12:00AM
Valid for new purchases starting May 19th, 2020.
(i) For ANY REASON, you may transfer a PMWC ticket/exhibit/etc to a future PMWC, without fee, by the 1st day of the month prior to the event dates(ex. May 1st for June event). A ticket may also be transferred to another person who qualifies under the same ticket type by the same deadline. Notify [email protected] before then. Limit of 1 transfer per ticket/benefit.
(ii) PMWC has a generous transfer policy, to allow you to move conferences for any reason as long as by deadline but there are no Refunds.
(iii) Outside of the above transfer policy, the only transfer that can be made is in the event the conference is moved to a new date in which all tickets/exhibits/etc benefits would automatically be moved to the new dates without an extension to the transfer policies.
PMWC reserves the right to change these policies at any time. See PMWC Terms and Conditions for more information and detail.