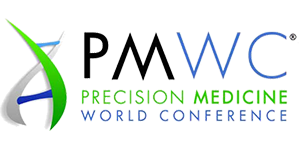 Transfer/Refund
Last Updated: September 18th, 2020 at 12:00AM
Valid for new purchases starting May 19th, 2020. For PMWC 2021 Silicon Valley only (currently scheduled for June 16-18, 2021).
(i) For ANY REASON, you may transfer a PMWC ticket/exhibit/etc to a future PMWC by 5/1/21 without fee. A ticket may also be transferred to another person who qualifies under the same ticket type by 5/1/21. Notify [email protected] before then. Limit of 1 transfer per ticket/benefit. A transferred ticket may not be refunded.
(ii) For a COVID related concern, you may request a refund on your ticket for the full amount paid minus the transaction fees (roughly 3-5% depending on the credit card issuer, country, currency -see full details) by 3/1/21. PMWC pays this transaction fee at the point of sale and is not refunded to PMWC upon Refund. Notify [email protected] before then. As a reminder, a ticket transfer is possible and is feeless, see (i) above. If you utilize ANY privilege or benefit of being a PMWC attendee, including but not limited to an early access chat with other attendees or higher-level access to PMWC Virtual, etc then you automatically forgo your option for a refund (but may still transfer tickets).
(iii) Outside of the above transfer/refund policy, the only transfer or refund that can be made is in the event the conference is moved to a new date in which all tickets/exhibits/etc benefits would automatically be moved to the new dates without an extension to the refund or transfer policies.
PMWC reserves the right to change these policies at any time. See PMWC Terms and Conditions